Ultra Magnus - Muziki Mzuri
Written by Chi Chi Thalken on July 19, 2019
Ultra Magnus is an emcee from Toronto who has released two previous albums, The Raw and Magnus Opus, both with DJ SLAM!. Going into his third album, he switches things up and works with one of the busiest producers in Canada, Fresh Kils, to deliver Muziki Mzuri.
On the first two albums, Ultra Magnus hinted at a lot of potential, but ultimately both albums came up a little bit short. This can be expected sometimes as an artist figures out who they are and how to make an album in practical terms. Well, I sometimes mention a three-album theory on this site, which says that it often takes until the third album for an artist to make the leap and realize their potential. The fact is, I stole this theory from a conversation I had with Fresh Kils about six years ago when he was on The Pads of Fury Tour with Durazzo. This is even more amusing when you consider how many artists have taken their career to the next level by working with Fresh Kils, whether it be Mad Dukez, PremRock, or Relic, just to name a few. So when Ultra Magnus turned to Fresh Kils to make his third album, I had a feeling we'd finally get the music I knew he had in him. In listening to Muziki Mzuri, one of the first things that will hit you is just how good this album sounds. By that, I mean that this is the professional sound you go to Fresh Kils for. He knows how to make albums that just fill up your speakers and sound crisp and hit your ears just right. He also knows how to craft his beats to the artist he's working with. In the case of Ultra Magnus, whose voice just booms on the mic and comes with a lot of energy, Fresh Kils brings some absolute bangers to the table. He also brings in just a little bit of dancehall to the mix, which is also in Magnus's wheelhouse, but then pushes him a little bit with some intimate, psychedelic/folk-inspired production at the end of the album that forces Magnus to open up a bit and get more personal with his lyricism.
The title of the album comes from the Swahili phrase for "good music," which Magnus chose to honor his roots as the son of immigrants from South Africa and Kenya. That identity and upbringing are driving the album, as evident by the opening track, "Five Days," in which Magnus opens by declaring, "My momma worked like five days, fifteen hours-five days, you don't want it! My momma worked like six days, sixteen-hour days, you don't want it!"" While his previous work wasn't necessarily political, the times we live and the opening up about his personal life necessarily make his hip hop political now. Don't worry, there's still plenty of room for shit-talking and wordplay and technical skill, but that was already there. That's not what's taking him to the next level. It's the moments across the album, such as on "Old Arrogance," where he puts himself into the music, the kid who learned about the world as a hip hop nerd and the son of immigrants, channeling all of his energy into the music because it's what he knew. This all culminates in the last song on the album, the aforementioned "Pleasant."
Ultra Magnus has made the third album leap with Muziki Mzuri, finding his voice and focus with the assist from the one and only Fresh Kils. It's not a perfect album, but it is a huge step forward for Magnus. It'll be exciting to see him develop from here.
| | |
| --- | --- |
| Title: | Ultra Magnus - Muziki Mzuri |
| Label: | S/R |
| Year: | 2019 |
| Rating: | 8/10 |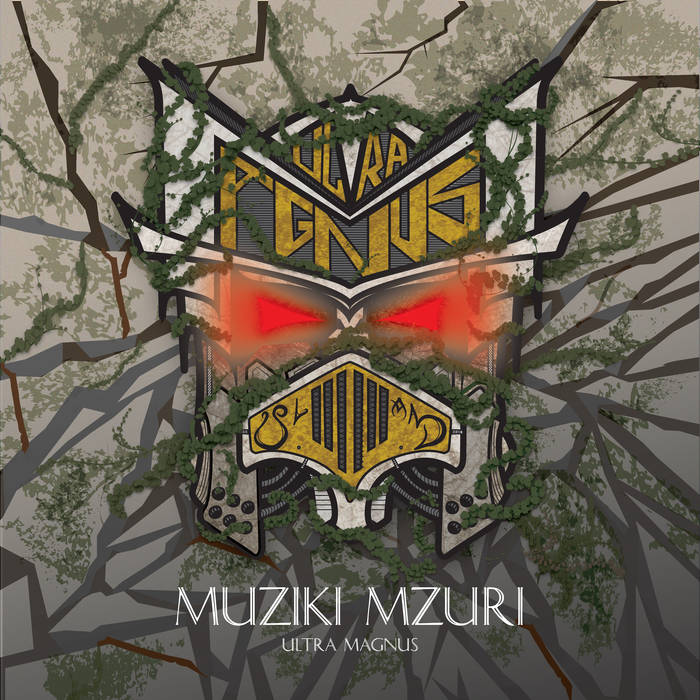 Previous: Donwill - One Word No Space
Next: Tuxedo - III