Supastition - Every Last Word
Written by Chi Chi Thalken on March 2, 2023
Supastition is an emcee/producer originally from North Carolina, but now based in Atlanta. He's been releasing music for over twenty years now, and over that time period he's worked with acts like KRS-ONE, Cunninlynguists, Little Brother, and Oddisee, just to name a few. His last solo release came in 2019, when he released Sacrifice EP. He now returns with a new EP, Every Last Word.
Sometimes the phrase "grown man raps" gets thrown around without much meaning attached to it, but Every Last Word is really and truly some grown man raps. By that I mean that this EP is all about Supastition dealing with growing older, getting more mature, facing with some demons, and putting everything in perspective. You know, the type of shit you deal with when you've been around as long as Supastition has. He's also handling all of the production on this EP, and he's throwing down some really tasty and soulful boom bap, with some nice pockets he can hop in and start rhyming with ease. Supastition isn't just an older man now, he's a veteran artist, and that means that while he's laying out all this growth and change that he's been going through, he's making sure that he's still dropping bars, finding some fun metaphors and clever wordplay, and giving you some hooks that will stay with you. You'll be bobbing your head and rapping along to the choruses as Supastition drops some everyday wisdom on you, letting you as a listener get to know Supastition that much better as he opens up about this chapter in his life.
Every Last Word is a hip hop EP for those folks who want to keep it real. And by real, I mean putting things in perspective, prioritizing friends and family that are there for you, deciding why you're making your art and who it's for, and just not dealing with the bullshit anymore. This is a fantastic EP from a Supastition.
| | |
| --- | --- |
| Title: | Supastition - Every Last Word |
| Label: | Eavesdrop Music |
| Year: | 2023 |
| Rating: | 9/10 |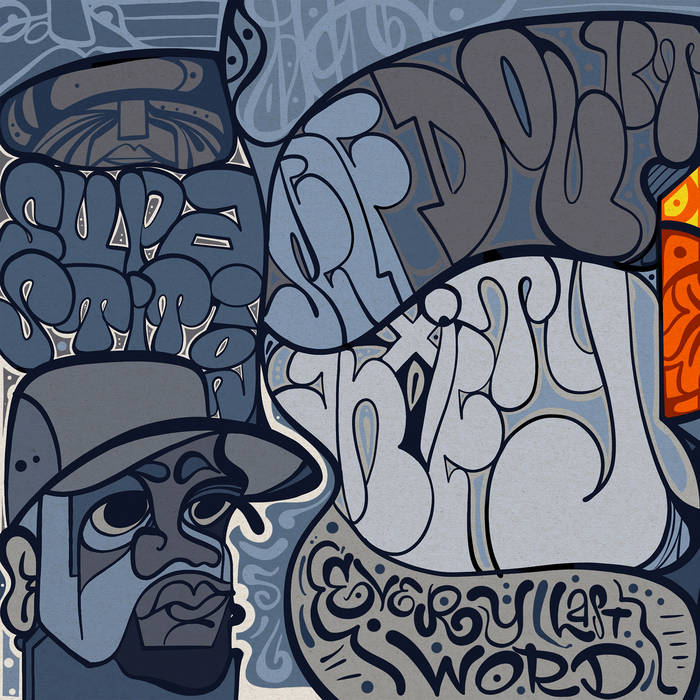 Previous: New Sector Movements - These Times
Next: Sensational x The Dirty Sample - The Spot Rocker