Smoove - Recorded Delivery
Written by Chi Chi Thalken on September 17, 2019
Smoove is best known as part of the British soul outfit Smoove & Turrell, but outside of that context, he also works as a DJ and producer, mostly known for his remixes. In fact, after joining the Jalapeno Records family, his first solo output was a collection of remixes, First Class. Now, after releasing a collection of live Smoove & Turrell tracks earlier this year called Solid Brass, Smoove comes back with another collection of remixes, Recorded Delivery.
Sometimes you don't need to overthink things. Sometimes all you need is a solid collection of soul, funk, and hip hop, remixed in such a way to make one big dance party and that's exactly what Smoove has done here with Recorded Delivery. He picked some great source material and reworked it all with this old-school break beat/hip hop aesthetic, so that the drums and percussion are always driving each track and getting every butt on the dancefloor. The names on the tracks might not be that familiar on this side of the pond, but the great thing there is that this just gives you an excuse to pick up the baton that Smoove has handed you and run to find out more about acts like Nicole Willis, The Haggis Horns, Myles Sanko, Fab Samperi, and others. The whole thing comes together to create this joyous soulful party, one that will bring a smile to your face and get your feet shuffling. My personal favorite is his remix of "Captain Hook," by The Future Dub Project, which takes what was a really chill dub track and injects new life into the song by reinventing it as an uptempo dance track that makes great use of guitar, horn, and organ loops. It's immediately catchy and danceable, but still reminds you just enough of the source material that respect is given to the original version.
Do you want to have a dance party? Of course you do! Do you want to spice up your play list with a heavy dose of soul, funk, hip hop and dance? Smoove has you covered. Recorded Delivery is just an incredibly solid remix collection that keeps you moving from start to finish with no filler.
| | |
| --- | --- |
| Title: | Smoove - Recorded Delivery |
| Label: | Jalapeno Records |
| Year: | 2019 |
| Rating: | 8/10 |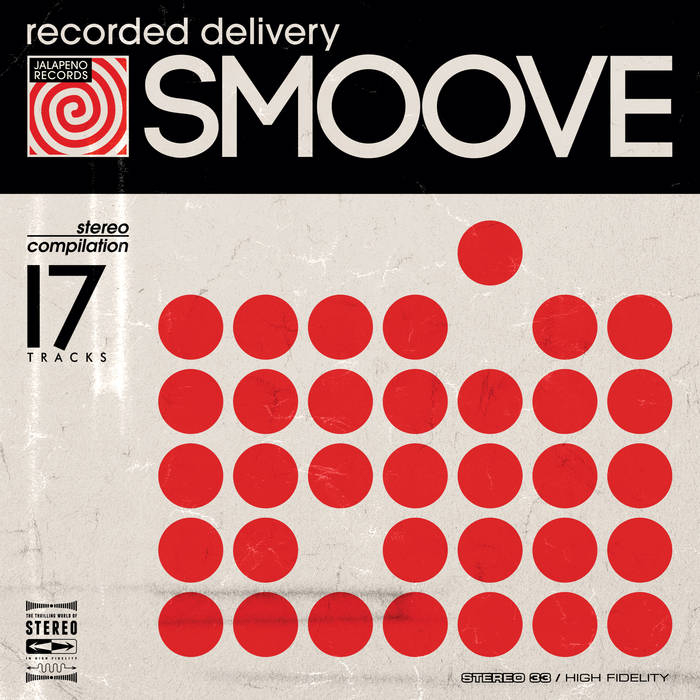 Previous: Shubzilla & Bill Beats - The Kong Quest
Next: Swordplay - Paperwork