Sleep Sinatra - Sleep Gloriously
Written by Chi Chi Thalken on May 4, 2021
Sleep Sinatra is an emcee from Lincoln, Nebraska that has been putting out music for about the last seven years. Just this past December, he released an album with producer August Fanon called Routes. Now he's back with a brand new project, Sleep Gloriously.
Sometimes, when you have strong sense of self of who you are as an artist, you don't need to overthink things. By this, I mean Sleep Sinatra might be working with a different producer in Ed Glorious, but he's not making a major change to his approach to the hip hop he likes to make. This means that you're getting plenty of mid-tempo soul-sampling boom bap from Glorious, with not a lot of extra bells or whistles – just a clever flip and deliberately paced drums to set the tone for Sinatra to hop on the mic. When he does, he's giving you exactly what you would expect if you have listened to previous Sinatra projects – really personal and thoughtful rhymes delivered in a casual conversational flow. The thing is, when this is done well, you don't really care if it's been done before. You just care that you feel like you're connecting to Sinatra on a really personal level as he rhymes about trying to be a good father to his daughters, trying to build something with his music, and trying to live a life that lines up with his religious beliefs. It's pretty straightforward music, but it's also incredibly emotional and resonates with listeners in a way that cuts through all the noise and just gets to the heart of the matter. And that's why you come to an album like Sleep Gloriously in the first place.
Sleep Sinatra has been carving out his own niche over the past few years, and he continues on that same path with Sleep Gloriously. This is great hip hop, no frills, just honest rhymes and soulful beats.
| | |
| --- | --- |
| Title: | Sleep Sinatra - Sleep Gloriously |
| Label: | S/R |
| Year: | 2021 |
| Rating: | 8/10 |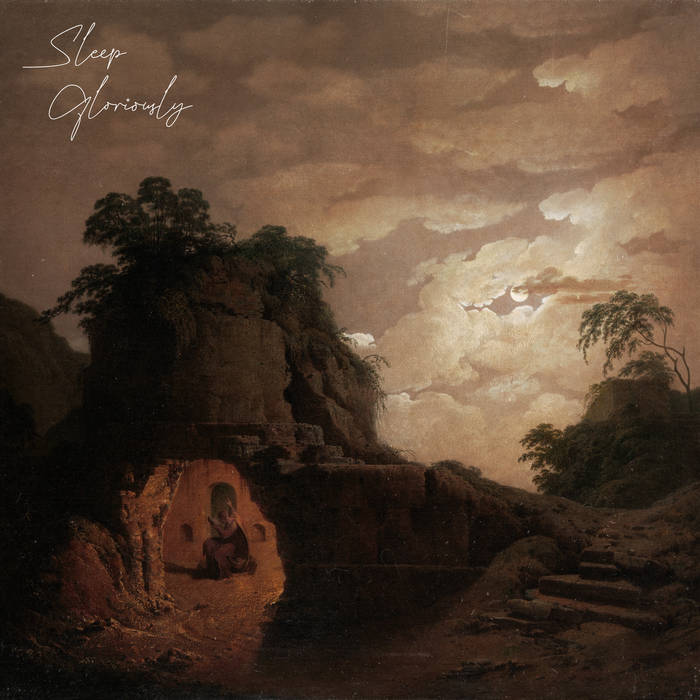 Previous: Cadence Weapon - Interview - 3-26-21
Next: soso & Maki - If and Only If