Sleep Sinatra, Don.Carrera - X-CALIBUR
Written by Chi Chi Thalken on November 30, 2022
Lincoln, Nebraska artist Sleep Sinatra has kept himself busy in 2022. So far this year, we got an album done in collaboration with KNGKVMI, BRAINSTORMZ, a beat tape from his production alias, SINAI, and another album done in collaboration with Ohbliv, Shadow Self. As it turns out, he wasn't done, this time returning with an EP done in collaboration with Mississippi producer Don.Carrera, X-CALIBUR.
One of the nice things about the year that Sleep Sinatra is having, he can release a project like this without worrying too much about it's accessibility. By that, I mean that X-CALIBUR feels like an old school underground mix tape, like the kind that you would have picked up in the parking lot on your way leaving a dope hip hop show as some dude is just walking around with a box of them trying to unload them on possible fans. Don.Carrera is delivering all of these great off-kilter loops and just taking all of these seemingly simple beats and pushing them into this psychedelic territory where everything just feels a little hazy. This matches with Sleep Sinatra nicely, who deftly finds that pocket of each of these beats and comes at you with a direct flow that cuts through the noise and hits you with a style of lyricism that weaves in some trash talk, some abstract imagery, and some personal narratives, just like the seasoned emcee that he is. What he's less concerned with on this project is any sort of pop-sensibility. There's not a lot in the way of hooks or anything like that. Instead, you're just getting seven quick tracks of raw, left field hip hop with a lot of creativity and passion.
Sleep Sinatra stays creating, and he's given us yet another look by collaborating with Don.Carrera. X-CALIBUR is for those heads who knew exactly which burned CD to grab from the pile to showcase some inventive hip hop that didn't concern itself for the norms.
| | |
| --- | --- |
| Title: | Sleep Sinatra, Don.Carrera - X-CALIBUR |
| Label: | S/R |
| Year: | 2022 |
| Rating: | 8/10 |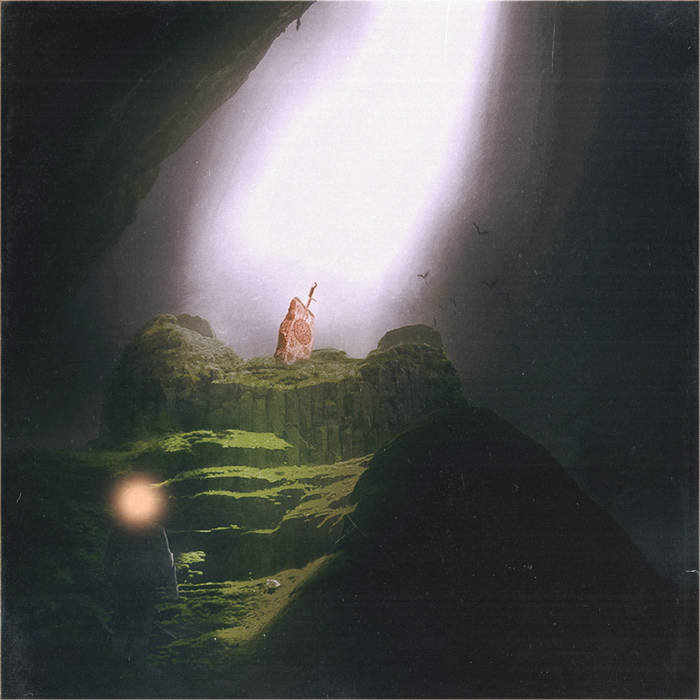 Previous: R4PC4MP, Dug & Happy Tooth - Sales Pitch
Next: Lt Headtrip - Steinway