Peyton - PSA
Written by Chi Chi Thalken on July 28, 2021
Peyton is a vocalist from Houston who had one big break when her single "Sweet Honey" got picked up by the show Insecure. She got her next break when Stones Throw put out her debut EP, Reach Out, in 2019. Now she is back to take the next step with her debut full-length album, PSA.
Peyton came up in Houston learning how to sing from her grandmother, the acclaimed gospel singer Theola Booker. Don't expect Peyton to sound like a traditional Black Southern gospel singer, however. When it came time for Peyton to start making her own music, she decided to go a much more contemporary route, making some downtempo neo-soul. For PSA, Peyton enlisted the help of producers such as Biako, Jay Anthony, Vicky Farewell, Julia Lewis, and Keys & Krates, who all contribute these soulful downtempo beats that are easy to vibe to. Over the course of the album, Peyton is singing about what she knows, namely love and life, trying to find her place in this big world. It's straightforward and easy to relate to in this manner, and Peyton does a great job with her lyricism to really paint some beautiful pictures and bring you into her world. The only thing that's really holding this album back is the lack of memorable melodies and hooks on it. Peyton has a great gentle tone to her voice, with a lot of control and a great falsetto, and the production is solid. Between the two, however, you often find yourself looking for that melody or memorable phrase to hold onto as a listener. Most of the production just provides the outline of each track, leaving room for the vocals to provide the melody, but too often Peyton dances around the melody and improvises too much without establishing where home base is. There are a few times where she does achieve this, such as on the standout "Perfect Peach," or her creative cover of "Pure Imagination," so you know she's capable of reaching this, she's just not quite there yet.
Peyton has a lot of potential as an artist, but she still has a ways to go. She's a thoughtful lyricist and she has a beautiful tone to her voice that really floats above the music, but she still has to do some work in crafting some pop songs with a solid melodic foundation. PSA is a good starting point to build from, and I'm sure Peyton will only get stronger as an artist from here.
| | |
| --- | --- |
| Title: | Peyton - PSA |
| Label: | Stones Throw |
| Year: | 2021 |
| Rating: | 7/10 |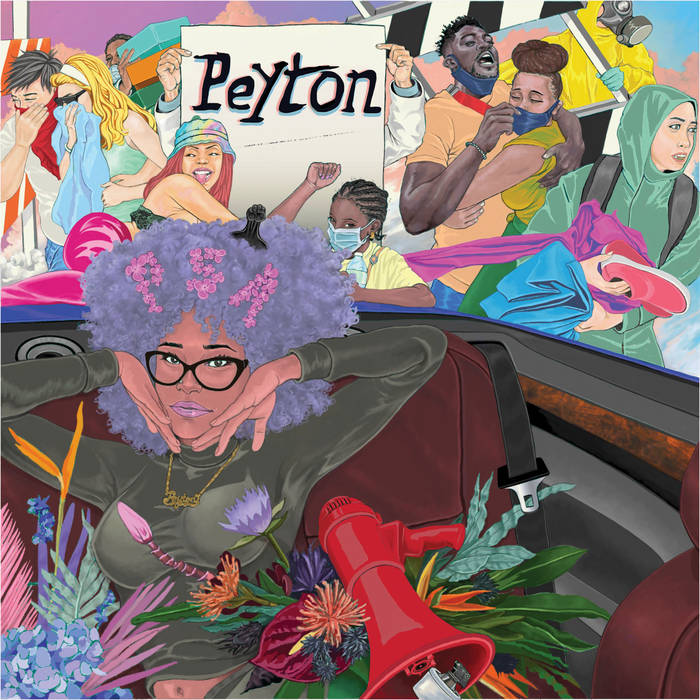 Previous: The Lasso, Jordan Hamilton & Saxsquatch - Tri Magi
Next: Necessary People - These are the Necessary People