Oddisee - Odd Cure
Written by Chi Chi Thalken on July 30, 2020
It's been three years since we last heard from PG County's Oddisee, when he released his album, The Iceberg. Since that time, he's become a father and took some time off, but now he's ready to back to it, delivering his new album for the pandemic, Odd Cure.
There are going to be all sorts of weird documents of the time we're living through right now. Some will live on, and others will get swept under the rug. Odd Cure will certainly live on, mostly because the music is so good, and it's just the framing skits that are so topical. The album opens with a phone call to Oddisee's father, checking in with him to make sure he's doing okay during the pandemic. Over the course of the rest of the album, he's checking in with Mom, Grandma, a friend, and his manager. It's a very sweet sentiment, and hopefully will encourage everyone to check in on their loved ones, if you haven't already been doing so. In between, we get the Oddisee that we've been missing these last three years. He's leaning more in the neo-soul direction than on some projects, with a sound that's fleshed out on a few tracks with Ralph Real on keys, Oliver St. Louis on guitar and vocals, Dennis Turner on bass, Jon Laine on drums, Sainte Ezekial on guitar, and Priya Ragu on vocals. It's got a very introspective sound as a result, and Oddisee is working through his feelings as the country has been more divided since he became a father, despite the fact that this is something we're truly all going through together. The album doesn't have a breakout single or a banger the way that previous projects have had, but what it does have is a lot of sweet and soulful and personal music with a lot of nuance that really encourages you to spend some one on one time with it.
It's good to have Oddisee back, even if it's under these circumstances. He gives us some calm, thoughtful music with a lot of nuance to it, and hearing him check on family and friends helps give an additional human touch at a time where it's easy to feel isolated.
| | |
| --- | --- |
| Title: | Oddisee - Odd Cure |
| Label: | Outer Note Label |
| Year: | 2020 |
| Rating: | 8/10 |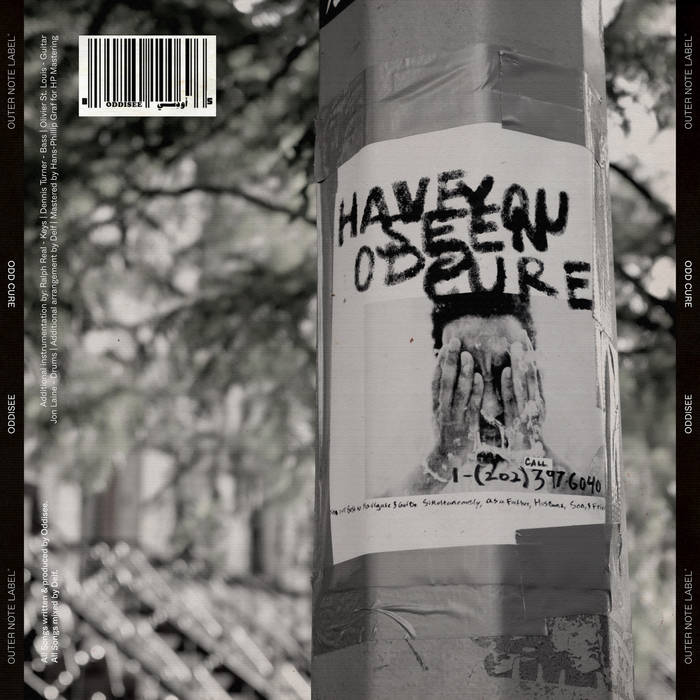 Previous: Iamnobodi - Footprints
Next: Moshun - lullabies for your lonesome EP