Obuxum - Re-Birth
Written by Chi Chi Thalken on August 23, 2019
Obuxum is a Somali-Canadian producer who calls Toronto home these days. Last year, she made a little bit of a splash when she debuted on URBNET with a short-but-exciting EP called H.E.R.. It was inventive and interesting, and it hinted at a lot more potential that Obuxum was just beginning to tap into. Well, the good news is that we didn't have to wait too long, because now she's back with a full-length album that is just bursting with ideas in Re-Birth.
When it comes to hip hop, we tend to think of the emcee as opposed to the producer as the focal point when it comes to making political music. However, it is not only possible to make politically-charged instrumental music, there's a long history of it, going back through hip hop, disco, rock, jazz, and beyond. This is what Obuxum set out to do with Re-Birth. Just glance at the track listing for the album, and you'll see songs like "Reclaiming my D!mn Self," "Own Your Truth," and "EQUITY!!!" Obuxum achieves her goals by doing the obvious, which is including audio clips such as a recording explaining the gender-based violence against women in Somalia or Viola Davis' Emmy acceptance speech in 2015, but also in less obvious ways. Musically, Re-Birth is one of the most inventive and challenging albums you'll hear this year. Obuxum is an incredibly versatile producer, and she has an excellent feel for when to bring all of the different elements she's working with to the table. Sometimes it's the pulsing rhythm of house music to pump up the energy, sometimes it's experimental and noisy to create tension, or sometimes it might be time to sit back in a boom bap beat for a second and meditate on an idea. It might be some combination of these, it might be something completely unexpected and experimental. Whatever it is, though, it's being done purposefully and to great effect. Obuxum wanted to make an album that would challenge listeners to consider stories from a point of view that most aren't familiar with. If you are willing to put in the effort to listen to these stories, Obuxum is going to deliver something that is passionate, innovative, and unlike anything else you'll hear this year.
Obuxum is quickly becoming one of the most important producers working today. The amount of growth and ambition between H.E.R. and Re-Birth is astonishing. She's crafted an album with a great amount of care that will push you outside of your comfort zone, but then reward you by opening your eyes to different life experiences and musical possibilities. This is one of the best albums of the year.
| | |
| --- | --- |
| Title: | Obuxum - Re-Birth |
| Label: | URBNET |
| Year: | 2019 |
| Rating: | 9/10 |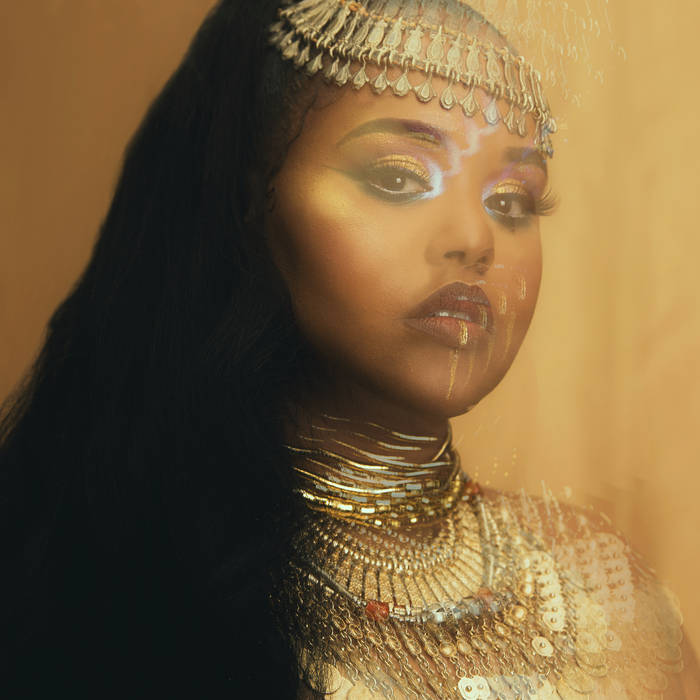 Previous: Emmavie - Honeymoon
Next: Chants - Seven Spheres