Nu Vintage - Vibrations in Color
Written by Chi Chi Thalken on May 16, 2023
Nu Vintage is producer from the Bay Area who has been releasing music for over a decade. In that time, he's had releases on labels like Inner Ocean and Dezi-Belle. His most recent release came just about a year ago, when he dropped a beat tape called Dream Lounge, Vol. 1. Now he has joined up with Cold Busted to release his latest album, Vibrations in Color.
When you first press play on Vibrations in Color, you might think you have this release figured out from the jump. And I get it, because there are a lot of generic, easy-listening instrumental hip hop releases out there these days. If you stick with Vibrations in Color, though, you'll soon find that there's a lot more to the music than you might initially expect. Nu Vintage isn't giving you anything generic with this album, he's giving you a musically complex journey through some really smooth and sexy grooves. It's a project heavily steeped in jazz and R&B – not quite Quiet Storm, but definitely drawing upon that smooth era of the late '70s/early '80s that gave us artists like George Benson. It's the type of music that will sound perfect on a sunny day when a breeze is blowing in and you've got nowhere in particular to be. And this is where the skill and devotion of someone like Nu Vintage can get overlooked. Just because someone might use the term "easy listening" does not mean that the compositions are easy tasks. Nu Vintage is separating himself from the pack because the grooves are sophisticated, and the compositions build and evolve, while giving you melodic hooks that will stay with you and beats that will have your feet tapping and your head floating in the clouds. Vibes this good take work, and Nu Vintage has put in the work on Vibrations in Color.
Vibrations in Color is a great effort from Nu Vintage. It's a really inviting listen, smooth and breezy, but then just keeps revealing layer after layer of musical interest. It will make a great addition to your summer soundtrack.
| | |
| --- | --- |
| Title: | Nu Vintage - Vibrations in Color |
| Label: | Cold Busted |
| Year: | 2023 |
| Rating: | 8/10 |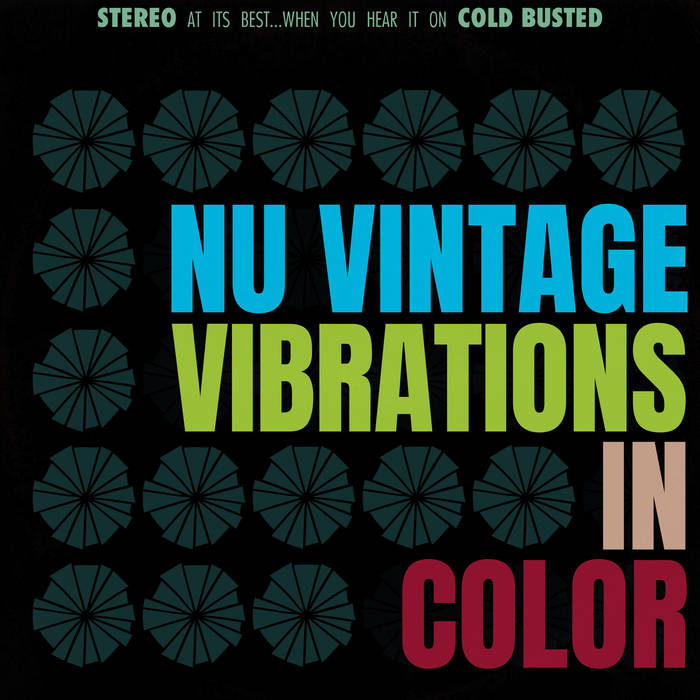 Previous: Show You Suck - Comfy, Cool, Queer, Serving.
Next: Black Taffy - Six Arrows for Naydra