Low Leaf - MiCRODOSE
Written by Chi Chi Thalken on March 21, 2023
Low Leaf is an vocalist/composer/producer/harpist/keyboardist from Los Angeles who has been releasing music for a little over a decade now. In that time, she's had a number of releases come out on Fresh Selects, but her last release, which came in 2019, was an album for Fat Beats' Baker's Dozen series. Now she is back with a new project, MiCRODOSE.
Much like many of her other projects, MiCRODOSE finds Low Leaf handling all of the production, while also including live harp and keys, along with providing the vocals, making it a true one-woman show. Over the course of the album, Low Leaf is pushing her music into some really interesting experimental areas, as she blends hip hop, R&B, jazz, classical, dance music, and more into this avantgarde space, sweeping traditional pop structure to the side. In this way, this project makes the case for Low Leaf as an artistic cousin to Georgia Anne Muldrow. Not that they sound alike, but in their approach to composition and the way in which they call upon their spirituality and heritage as they look forward to where their music and their position in the world could be. If this all sounds a bit heavy or heady, it's because it is, but it's also very exciting as long as you're willing to take a chance on some music that isn't immediately familiar. Low Leaf is pushing the boundaries of genre and composition on this album, but she's also putting a lot of her heart and soul into it as well. It's been very thoughtfully composed, and it works incredibly well as a project that is meant to be listened to from start to finish, as one large work of art that has all of these interesting connecting pieces from track to track.
Low Leaf has never been an artist to fit neatly into a box, and she's pushed herself and her listeners to a new level once again with MiCRODOSE. It's incredibly challenging and inventive, but it's also rich and rewarding to those who have the patience and an open mind to receive it.
| | |
| --- | --- |
| Title: | Low Leaf - MiCRODOSE |
| Label: | S/R |
| Year: | 2023 |
| Rating: | 9/10 |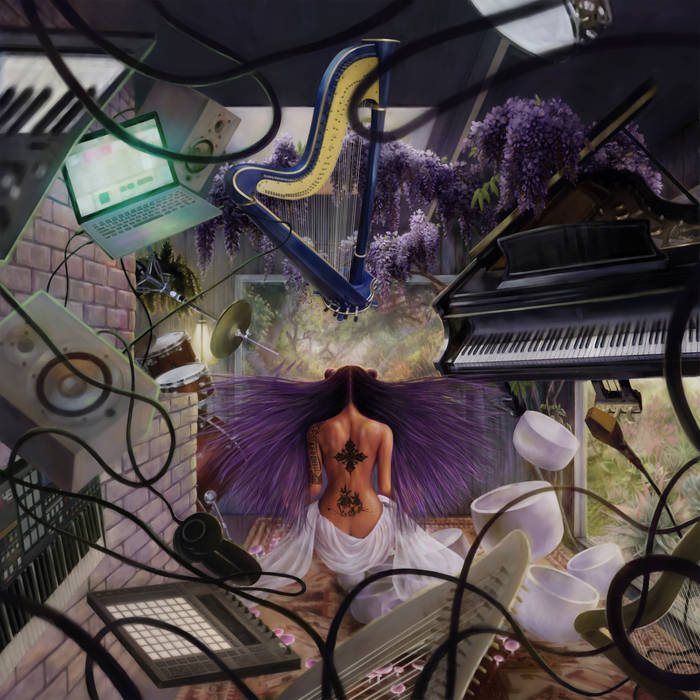 Previous: DJ Muggs - Notes & Tones
Next: H. Samy Alim, Jeff Chang, and Casey Wong - Freedom Moves: Hip Hop Knowledges, Pedagogies, and Futures