Kristoffer Eikrem & Beautiful Disco - Dusk/Dawn
Written by Chi Chi Thalken on March 4, 2021
Kristoffer Eikrem is a trumpet player, deejay, and producer from Oslo. A couple of years ago, he began exchanging messages with South Korean producer Beautiful Disco. As they continued to talk, they started to send beats back and forth between each other, thinking that they could collaborate on something. Once the ball got rolling, that something turned into a lot of beats, which they then pared down and turned into their first album together, Dusk/Dawn.
Eikrem and Disco might come from different parts of the world, but their love of downtempo instrumental hip hop, jazz, and soul brought them together. As you listen to the album, you can get a sense of just how they began to communicate musically with each other, pushing the music in this direction where this smooth West Coast '60s jazz gets warped and distorted, flipped, and then translated into this modern chilled out downtempo hip hop. It's the type of album that you can totally vibe out to, only to have you ears perk up every thirty seconds or so to say, "What was that? What did they do there?" There are just a lot of subtly weird musical choices that keep you on your toes as listeners, like you're looking at a normal downtempo album reflected in a funhouse mirror. They also do a good job of picking their spots with guest vocals, with Swedish emcee Vuyo stealing the show on a couple of tracks, and South Korean vocalist DAHEE making her presence felt as well. Most importantly, though, this album is about the chemistry between these two producers who are making some great instrumental hip hop together.
Dusk/Dawn is a nice first effort as a duo from Kristoffer Eikrem and Beautiful Disco. They might live half a world apart from each other, but they found a common language in their love of hip hop, and they've made some beautiful music together.
| | |
| --- | --- |
| Title: | Kristoffer Eikrem & Beautiful Disco - Dusk/Dawn |
| Label: | Mutual Intentions |
| Year: | 2021 |
| Rating: | 8/10 |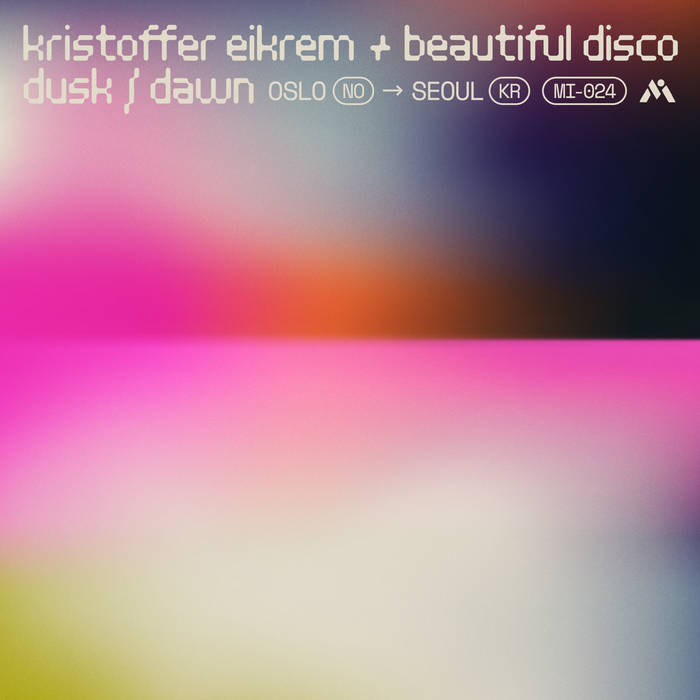 Previous: Jihad the Roughneck MC -The Little Assassination Handbook
Next: Teeth Agency - You Don't Have to Live in Pain