EyeQ - Triple L - Love
Written by Chi Chi Thalken on January 26, 2020
EyeQ is an artist from Orlando who has been releasing music since the early 2010s. He has been lumped into the subgenre of nerdcore due to some previous anime and video game-inspired projects, but his most recent project is anything but. Starting last year, he released the first in a series of three EPs, Triple L – Live, a tribute to Anita Baker. Now it's time for volume two, Triple L – Love.
If you're wondering why the EPs have been spaced out and released in January, that's because each volume is being released on her birthday, January 26. Now, Anita Baker might not seem like the most obvious choice for a hip hop project, since she isn't exactly the "coolest" or "hardest" option. One listen to Triple L – Love, though, and it will all makes sense. The first thing that will become clear is how excellent the production is. EyeQ has found that sweet spot between referencing Baker as a source material that you'll recognize and making it his own to create something new. The result is five tracks that are smooth and laid back, yet still funky and soulful. This is where the case is really made to revisit Baker's music, in case you had written it off as old people's music, or maybe just not as fun or funky as other music released in the '80s. With Love, though, this is just the starting point, because as much as this project is a tribute to Anita Baker, it's also an EyeQ project. Using this music as a launching point for EyeQ, he's dropping some of his most intimate and heartfelt rhymes in his career. That's right, this is hip hop for the grown folks. It's incredibly thoughtful and mature without sounding stodgy. Much like Baker's music, EyeQ still finds some room for some playfulness with his delivery, and as much as he's pouring his heart out, he's still having fun as well. It's an incredibly well-rounded listening experience over the course of just five songs.
I don't know what we'll get next year, but EyeQ has upped the ante with the second volume of Triple L. It's clever in its composition, hitting just the right balance between all of the elements. The result is some hip hop for the grown folks that can still get down.
| | |
| --- | --- |
| Title: | EyeQ - Triple L - Love |
| Label: | S/R |
| Year: | 2020 |
| Rating: | 8/10 |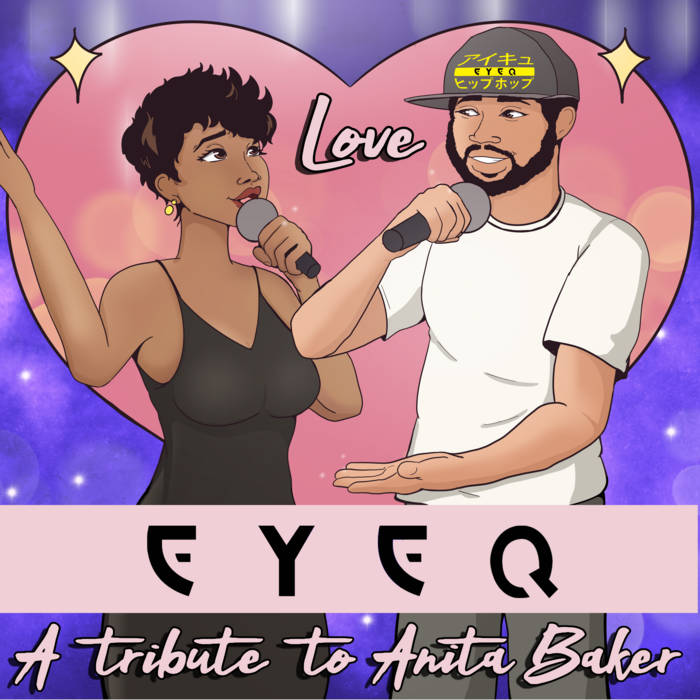 Previous: OZU8LACK - Finding OZU
Next: Erthling - Interview - 1-23-20