Eternia & Rel McCoy - Free
Written by Chi Chi Thalken on September 27, 2021
Eternia is a Toronto emcee who released her first album in 2005, but she had been rapping much longer than that. She released her last full-length album in 2010, At Last, done in collaboration with producer Moss. Since that time, her career has had its ups and downs, but she's made appearances over the years on other albums, such as Shad's Flying Colours and A Short Story About War, Apollo Brown's Grandeur, and Rel McCoy's A Different Crown. She also had some success with her 2016 single with Phoenix Pagliacci, "For This Life." Now she makes her grand return with Rel McCoy as she drops her new full-length album, FREE.
FREE opens with a short intro track with SHEAL, in which voices are cleverly layered in such a way to represent all the fear and doubt that can get into an artist's head. After this powerful intro, Eternia comes in hot on "From99," where it becomes clear that she is here to set the record straight and put everything down on the table – the good, the bad, and the ugly. Over the course of the album, Rel is crafting these beautiful soulful boom bap beats that have these great pockets to them, which is perfect for Eternia to hop on the mic and to commence with the storytelling. Eternia is getting into everything from her beginnings in the underground scene in New York in the late '90s to her dealings with health issues and personal relationships to the music industry and just plain artistic frustrations. She also talks about how she has found peace through faith, friends, and her relationship with Mr. Lif, who makes a couple of appearances on the album as well. Eternia is such an open book on this album, it's hard to not just get sucked in and feel like you're catching up with an old friend who has some stories to tell. What makes this really special, though, is that while Eternia is doing all of this, she's also reminding you that she is an emcee that has cut her teeth in some of the toughest scenes, and she's got the bars to prove it. So it's certainly nice to have talented artists like Shad, Lif, Pagliacci, Wordsworth, Manny, Eliki, Rel McCoy and SHEAL to show up on the mic and give this album some extra flavor, no one is going to overshadow Eternia on the mic – she's just that damn good as an emcee.
If you've been rocking with Eternia from back in the day, you'll be thrilled to have her back in the spotlight with her best album yet in FREE. If you're new to Eternia, FREE is a great place to start, because not only are you getting a dope emcee spitting bars over some great beats from Rel McCoy, you're getting her life story and all of the ups and downs over the course of twelve tracks that will absolutely win you over.
| | |
| --- | --- |
| Title: | Eternia & Rel McCoy - Free |
| Label: | S/R |
| Year: | 2021 |
| Rating: | 9/10 |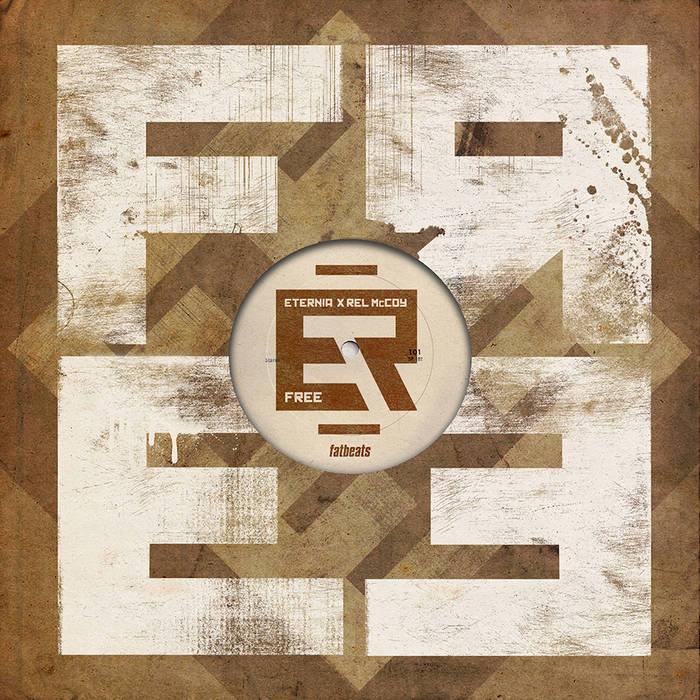 Previous: Gavlyn & DJ Hoppa - Say Less, Love More
Next: Kari Faux - Lowkey Superstar (Deluxe)