ePP - Fold
Written by Chi Chi Thalken on November 29, 2022
ePP is an emcee from Portland, Oregon who first came up in the group TxE alongside Calvin Valentine and Tope. He's been working as a solo artist for about the last ten years, with his last solo album, There's a Place for People Like You, coming in 2019. Now, after teasing us with a few singles, he's finally back with a new album, Fold.
ePP provided the explanation for the title of the album by explaining that it is an acronym, standing for "Figuring Out Life's Difficulties." For this project, ePP is enlisting the help of producers Neill Von Tally, WLD MND, Snugsworth, ZHAN, Tawrences, and Tices, while also producing some himself. Together, they are all coming together to form a soundscape that draws heavily on modern hip hop/R&B, while expanding the sound with pieces of hyphy, dancehall, and dance music. It's a sound that feels very urgent and present and always in motion, which is why it's so interesting how ePP counterbalances that on the mic by spending the majority of the album rhyming about everyday life, emotional issues, and just the day to day struggles to make ends meet and keep all of your personal relationships going. It's not all down, though, as ePP also takes some time to recognize the good in his life and give thanks to the friends and family who help him get through the harder moments of life. When you put it all together, you get an album that you could easily throw on at a party, and people would be feeling the music, only to have the lyrics sink in and think, "Damn, this dude is talking about some real shit." It's a very well-rounded album from an artist who has grown to be very comfortable in his own skin.
Fold is a welcome return for ePP. He's a talented emcee who isn't afraid to be honest and open on the mic, but he's also great at crafting some pop songs that are fun to listen to and will stick in your head. He's struck a great balance with this project.
| | |
| --- | --- |
| Title: | ePP - Fold |
| Label: | EYRST |
| Year: | 2022 |
| Rating: | 8/10 |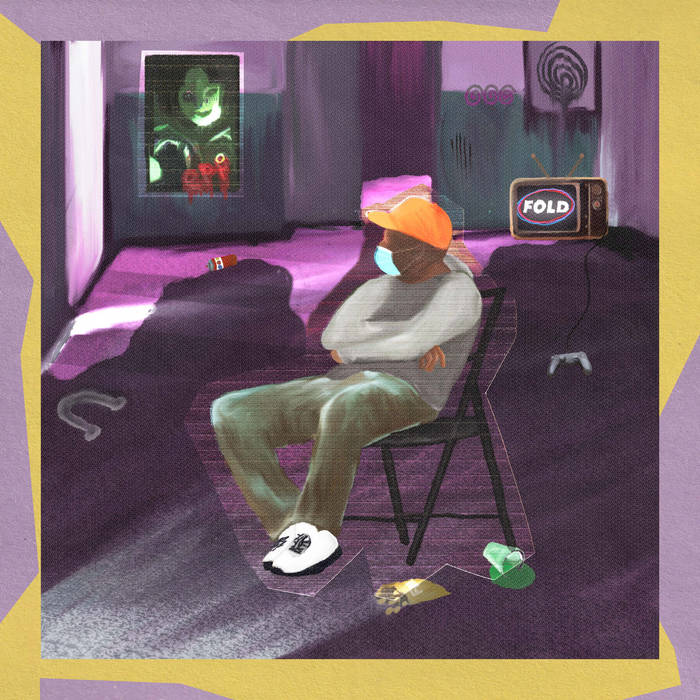 Previous: Fresh Kils - Disclaimer
Next: R4PC4MP, Dug & Happy Tooth - Sales Pitch