Ceschi - Sans Soleil
Written by Chi Chi Thalken on August 4, 2019
Earlier this year, Ceschi announced that he would be releasing three albums, and then retiring the name Ceschi for good. While a lot of us might have understood what that meant in the abstract, it's a lot more difficult to understand in concrete terms what that would sound like, and what it would mean for an artist and label that a lot of people had invested in over the last decade. With the release of Sad, Fat Luck earlier this year, Ceschi gave us the first chapter of this closing trilogy. While it was very good, it was an album that felt in conversation with previous albums such as The One Man Band Broke Up and Broken Bone Ballads. Now that Sans Soleil is here, it's time to revisit the rules of trilogies, and if we have learned anything over the years, it's that the second installment is always where all bets are off.
Going into Sans Soleil, there is a certain amount that you can expect if you've been following Ceschi over the years. You know he brings in elements of punk, folk, and indie rock to his hip hop, you know he has great chemistry with producer Factor, and you know he wears his heart on his sleeve as an artist. To that extent, you're going to get what you came for with Sans Soleil. Over the course of the album, Ceschi is dealing with loss, particularly with the deaths of artists Sixo and Bender, who both left this world unexpectedly. This reminder that the world can be cruel and indifferent is as at odds, brings out two sides of Ceschi on the album, one that is in pain and mourning, but also another that is defiant, the one that knows that the two that have left us are ones that would tell him to keep going, that what he and his friends have been building matters to people. Where Sans Soleil becomes really different and interesting is the way that its structured. There are a few traditional songs that can be pulled out as singles, such as "Incesticide," which features the Murderer's Row of Open Mike Eagle, P.O.S., Onry Ozzborn, Factor Chandelier, and Mo Niklz, but really this is an album full of shorter songs that are all meant to be played in order, as one long composition. This is a general idea of many albums, but fewer are actually written and recorded and sequenced quite to the extent that Sans Soleil is. By writing the album this way, there's less focus on individual songs, and there's more focus on the journey from start to finish. This also opens up the album to more unique moments, whether that be a reference to Britney Spears, self-referential moments to Ceschi's own catalogue, having friends like Mikal kHill give a eulogy to his right ball (which he lost to cancer), or bringing in different musical styles, such the Latin-flavored "Ceschirito," or the free jazz of "Cici Atlas."
Sans Soleil album that both feels like a typical Ceschi album, but also subverts a lot of those expectations at the same time. By positioning himself with a trilogy of albums this year, Ceschi was able to take the weight of expectations and spread them out, freeing himself up to experiment more, and the result is an album in Sans Soleil that takes all of these happy accidents and combines them to create something that is greater than the sum of its parts.
| | |
| --- | --- |
| Title: | Ceschi - Sans Soleil |
| Label: | Fake Four |
| Year: | 2019 |
| Rating: | 9/10 |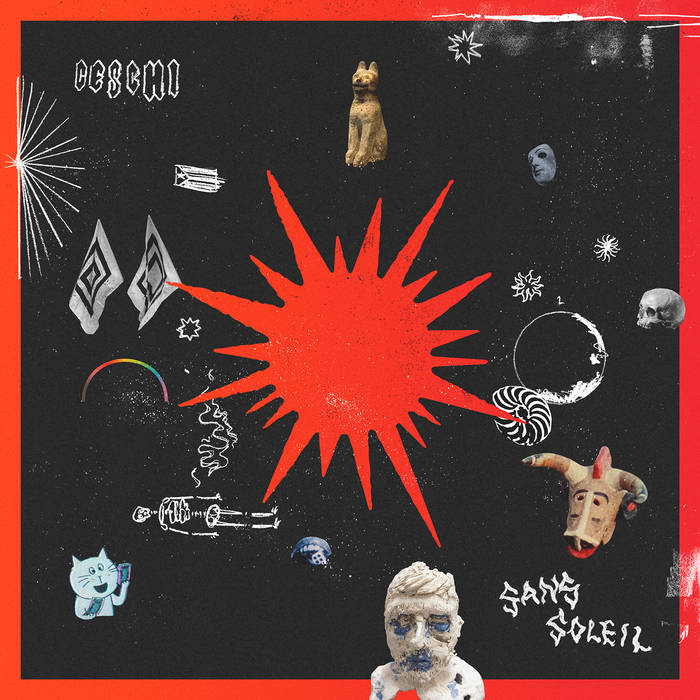 Previous: Black Milk - DiVE EP
Next: Wesdaruler - Interview - 8-3-19