Calvin Valentine - The Bong's in the Freezer
Written by Chi Chi Thalken on November 28, 2022
Calvin Valentine is an emcee/producer originally from Eugene, but now based in Los Angeles. Over the years, he's worked with such artists as Illa J, Planet Asia, and Chris Orrick, just to name a few, while also maintaining a solo career that saw a run on Mello Music Group. In 2021, he teamed up with Cream Dream Records to release an instrumental album, Weed Is Awesome. Now he's back with another album, The Bong's in the Freezer.
If you know Calvin Valentine, you know that on top of all of his talent as an emcee and producer, this dude loves his weed, as evidenced by the titles of his last two albums. While the last one was instrumental and more implied the weed culture, this album also features Valentine on the mic spitting his best weed raps. As you might have guessed, this is a laid back, West Coast hip hop album, the kind that is going to sound really nice when you're cruising around and bumping this in your car stereo. Valentine has a knack for production like this with some really catchy hooks and grooves that are just warm and inviting. On the mic, while Valentine isn't venturing too far beyond weed raps, he does find a way to keep the conversation moving, weaving in stuff about hip hop culture, his career in the music business, and his personal life to make it not so one-dimensional. It also helps that he's pretty charismatic on the mic, and he's got a really good technical flow and he can switch it up and weave his way around the tracks, so as to always keep your ears engaged. On top of all this, he's also got a sense of humor about it all, and he's very aware of what he's doing as an artist – he's not getting on his high horse about anything, he's just making dope beats, smoking some weed, and then spitting some rhymes about whatever comes to his head.
The Bong's in the Freezer is another solid album from Calvin Valentine that delivers exactly what it promises, and then some. The production is top notch, and while it's mostly a weed album, there is enough depth there to keep you engaged beyond the surface attraction.
| | |
| --- | --- |
| Title: | Calvin Valentine - The Bong's in the Freezer |
| Label: | Cream Dream Records |
| Year: | 2022 |
| Rating: | 8/10 |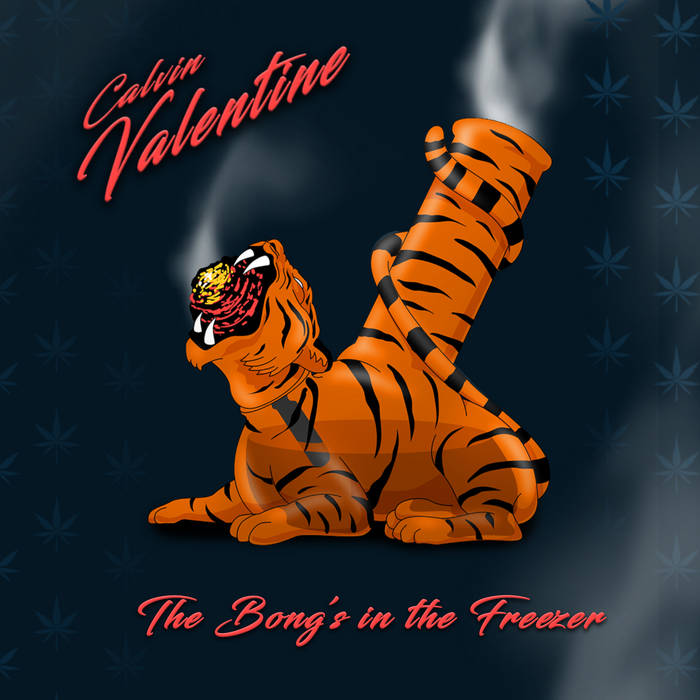 Previous: andrew - Sad Dance Songs/I Don't Know
Next: Fresh Kils - Disclaimer