Backburner - Continuum
Written by Chi Chi Thalken on February 11, 2022
Backburner is the massive hip hop crew from Toronto/Halifax/Ottawa whose membership has ebbed and flowed over the years, but usually rolls about twenty or so deep. Over the years, there have been tons of solo releases, along with subgroups like Swamp Thing, Teenburger, and The Library Steps. They released their first crew album, Heatwave, in 2011, and then followed that up with Eclipse in 2015. Since that time, there have been no shortage of releases from all of the artists involved, but as you can imagine, it's tough to get everyone on the same page without a major effort from all involved to record a full crew album. Fortunately, everyone came together like Voltron once more to release their third album, Continuum.
While the first two Backburner albums where enjoyable overall, they both suffered from the problem of having too many cooks in the kitchen, which is to say that both albums can feel disconnected at times, sometimes zigging and zagging in the middle of songs as everyone tries to get their ideas onto the album. This is why the first time I listened to Continuum, I was excited that the first word that came to mind was "focused." This might sound like an insult if I applied it to a solo artist or a smaller group, but when you're dealing with a crew as large as Backburner, getting a cohesive sound across an album and having all the different beats and verses lineup and feel like they all go together over the course of fifteen songs, that takes a lot of work. The crew had to make a significant effort to achieve this level of success. If you've listened to any sort of Backburner release over the years, you know that their general inspiration is East Coast hip hop crews of the early to mid '90s, such as Native Tongues, Wu Tang, or Boot Camp Clik. They take that general style, and then they tweak it to add in their own reference points, both musically and lyrically. This is a crew of rap nerds who came up on that style of hip hop, but they also love everything from comic books to video games to old horror movies to hockey and food. Over the course of this album, we get to have a ton of fun as we move from track to track as each emcee gets to talk their shit and engages in some friendly competition as each on tries to outdo each other with the clever wordplay and different flows. Handling production are Tim, Fresh Kils, Uncle Fester, MisterE, Savilion, Beat Mason, Peter Project, and Ghettosocks, and each track is an absolute banger. On the mic, we get appearances from Chokeules, More or Les, Ghettosocks, Wordburglar, Jesse Dangerously, Timbuktu, Savilion, Psybo, Thesis Sahib, Frank Deluxe, Mister E, Ambition, Jay Bizzy, and Ginzeintriplicate. If that wasn't enough, they also invited a few friends to make appearances, so we also get verses from Mega Ran, Nilla (providing some much needed feminine energy to the project), Aquakultre, Sean One, and Tachichi. There's not a track on the album that doesn't work, miraculously, all banging and full of hip hop fun. My personal favorite, which I think encapsulates the album well, is "Juiced Crew," which takes the old term and then has tons of nerdy fun as the crew uses the word juice literally to rhyme about drinking juice, cider, and so on, which leads to one of my favorite nerdy crew brags, when Wordburglar hops on the mic to declare, "We living off craft beer and artisanal chips!"
The third time is often the charm when it comes to albums, and that is certainly the case when it comes to Continuum. It took seven years to get everyone on the same page to make this album, and that effort also meant hashing it out and get the sound and lyricism coherent and flowing over the course of fifteen tracks. The result is an album bursting with energy that is entertaining from start to finish, and just full of little gems here and there that rap nerds will love to pick apart for hours.
| | |
| --- | --- |
| Title: | Backburner - Continuum |
| Label: | Hand'Solo |
| Year: | 2022 |
| Rating: | 8/10 |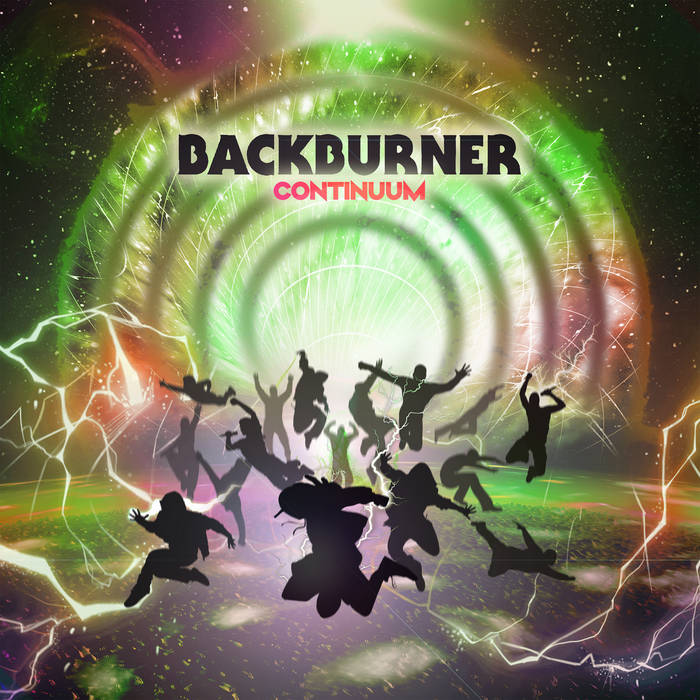 Previous: Chrome Canyon - Director
Next: Crystal Murray - Twisted Bases